PDF files and scanned documents are ubiquitous in today's business environment. Often times, important business data is trapped inside these documents, and extracting data from PDF is unfortunately more often than not a manual and tedious task. This task becomes even more daunting when we need to extract tables from PDF or scanned images.
Luckily, different tools and software are available in the market to extract data from PDF tables. All these tools and software are different from each other and each has some advantages and disadvantages against the other.
In this article, we will see how three software – Tabula, PdfTables, and Docparser – perform their respective tasks of parsing PDF tables and how they stack up against each other.
To compare the three and to help you to find out which is the best alternative to your business requirements, we will see which software extracts and converts tables in PDF and in how many different formats, who supports table parsing OCR, and if they can also extract tables from scanned PDF files.
Tabula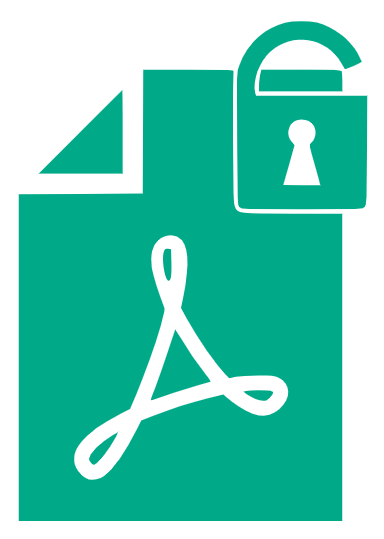 Tabula works great with native PDF files – meaning PDF files that contain "selectable" text data. It can be used on Windows, Mac or Linux, and its open-source is available on GitHub as well. It also works in a simple manner –  you choose your PDF file, define the table columns that you need to extract, and download the extracted data as an excel file.
It is a robust software that is easy to use if you have a PDF file. But it doesn't come without any shortcomings.
The biggest problem with Tabula is that the software lets you upload native PDF files only. It does not support Optical Character Recognition (OCR). Thus, if your tables are in a scanned document or an image, it won't work. You would first need to convert the scanned document or image into a PDF and then use Tabula to extract its tables.
Also, it cannot do batch processing. The software only allows one document with each upload. If you have a batch of PDF files to work upon, you need to upload them one by one and work on each of them individually.
Tabula is a Desktop software for Mac as well as Windows. Under the hood, it uses however an open-source library called Tabula-Java (In fact, Docparser also uses the same library as well), which thus can be run on any operating system supporting Java. If you are a developer, you can use the Tabula-Java library on the command line or embed it into your own software.
Tabula exports your PDF tables to Excel files, which is probably what most users need. However, if you want to send your PDF table data to cloud services like Tableau or Google Sheets, Tabula won't be very helpful.
PdfTables
PdfTables is a fully automated table extraction API. You can upload your PDF documents on their website or through an HTTP REST API. All table extraction is done in a fully automated manner and you can obtain your table data in Excel, CSV or JSON format. So far so good. PDFTables work more like Tabula except that you don't need to download any file on your machine.
This is great, but you also fully rely on their algorithm to 'get it right'. PDFTables does not allow you to tweak the output in any way inside their app. Also, they don't have any cloud integrations to automatically import your documents and send the data further along.
Like Tabula, PDFTables lets you download your table data in Excel (XLS) format. It does however also support the CSV and XML format for data download.
To our knowledge, PDFTables does not provide any OCR processing. Thus, if you have to tables from scanned images, you either need to run OCR on your documents first or move on to our next software of the article – Docparser.
Docparser

Both the software presented above come with their set of advantages and disadvantages. As per its name, Docparser is a parsing app that not only extracts tables from PDF but can extract any kind of data from any kind of document, scanned image or PDF.
Docparser is a cloud-based application for extracting any kind of data from PDFs and scanned documents.
What is the best software to extract tables from PDF?
In comparison to Tabula and PDFTables, this is what Docparser has to offer:
* Specifically designed for batch processing of PDFs and scanned documents
* Built-in OCR
* Lets you extract not only tables but other data points as well
* Lets you create custom data extraction rules and tweak the output data to your business needs and requirements
* Lets you fully automate the entire workflow thanks to its many available integrations
Docparser offers a generous free subscription option where you can test working on your documents and see how Docparser can help you in automating your business workflow.
Docparser is a cloud computing software and doesn't require you to download any file or application. You can work on it anywhere, anytime.
It works equally efficiently on scanned images and documents and native PDF files. It's built-in and improved OCR can read texts, data, tables from images as well as scanned documents and PDFs.
Docparser is also very flexible when it comes to delivering the output. You can choose in what format you want your extracted data or converted document in. Thanks to the various web and application integrations, if you do not want your extracted tables in an excel but in another format, you can do so with Docpaser.
Docparser is an automation tool in every sense. Once you upload the files and tells the software which table data is to be extracted and how Docparser remembers it for the similar files uploaded next time and thus reduces your manual work labor.
Docparser caters to both individuals as well as businesses, although it is best suited for SMEs.
If you have any business requirements and if you think Docparser can help you in any way, please feel free to reach out to us. You can contact us here.