Converting scanned files to PDF (Portable Document Format) and extracting tables from PDF is necessary in today's modern times. Often, essential business data is trapped inside these documents, and extracting data from PDF is, unfortunately, more often than not, a manual and tedious task. This task becomes even more daunting when you need to extract tables from PDFs or scanned images.
Luckily, different tools and software are available to extract data from PDF tables. These tools and software are various removing and have advantages and disadvantages.
In this article, we will see how three software – Tabula, PdfTables, and Docparser – perform their respective tasks of parsing PDF tables and how they stack up against each other.
We will compare the three for you to help you find the best alternative for your business's requirements. We'll compare which software extracts and best converts tables in PDF, offers the most variety of formattings, supports table parsing OCR, and extracts tables from scanned PDFs.
Easily edit your documents today by extracting your tables from PDFs!

Try Docparser for free. No credit card required. 
Tabula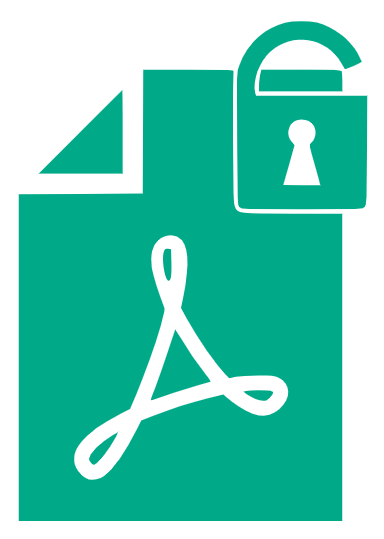 Tabula works excellent with native PDF files – meaning PDF files that contain "selectable" text data. It can be used on Windows, Mac, or Linux, and its open-source is also available on GitHub. Tabula also works simply– -you choose your PDF file, define the table columns you need to extract and download the extracted data as an excel file.
It is a robust software that is easy to use if you have a PDF file. But it doesn't come without any shortcomings.
The biggest problem with Tabula is that the software lets you upload native PDF files only. It does not support Optical Character Recognition (OCR). Thus, it won't work if your tables are in a scanned document or an image. You would first need to convert the scanned document or image into a PDF and then use Tabula to extract its tables.
Also, it cannot do batch processing. The software only allows one document with each upload. So if you have a batch of PDF files to work upon, you need to upload them one by one and work on each of them individually.
Tabula is a Desktop software for Mac as well as Windows. Under the hood, it uses an open-source library called Tabula-Java (In fact, Docparser also uses the same library as well), which thus can be run on any operating system supporting Java. If you are a developer, you can use the Tabula-Java library on the command line or embed it into your software.
Tabula exports your PDF tables to Excel files, which most users probably need. However, if you want to send your PDF table data to cloud services like Tableau or Google Sheets, Tabula won't be very helpful.
PdfTables
PdfTables is a fully automated table extraction API. You can upload your PDF documents on their website or through an HTTP REST API. All table extraction is done automatically, and you can obtain your table data in Excel, CSV, or JSON format. So far, so good. PDFTables work more like Tabula, except you don't need to download any file on your machine.
This is great, but you also entirely rely on their algorithm to 'get it right.' PDFTables does not allow you to tweak the output in any way inside their app. Also, they don't have any cloud integrations to import your documents and send the data further along automatically.
Like Tabula, PDFTables lets you download your table data in Excel (XLS) format. However, it also supports the CSV and XML format for data download.
To our knowledge, PDFTables do not provide any OCR processing. Thus, if you have tables from scanned images, you either need to run OCR on your documents first or move on to our following software of the article – Docparser.
Docparser

Both the software presented above come with their set of advantages and disadvantages. As per its name, Docparser is a parsing app that not only extracts tables from PDF but can extract any kind of data from any type of document, scanned image, or PDF.
Docparser is a cloud-based application for extracting data from PDFs and scanned documents.
What is the best software to extract tables from PDF?
In comparison to Tabula and PDFTables, this is what Docparser has to offer:
* Specifically designed for batch processing of PDFs and scanned documents. Docparser works best when you limit your batch size to 1-10 pages but can process up to 30 pages at a time.
* Built-in OCR. OCR means optical character recognition. It converts typed, handwritten, or printed documents into machine-encoded text.
* Lets you extract not only tables but other data points as well
*Allows you to create custom data extraction rules and tweak the output data to your business needs and requirements
* Lets you fully automate the entire workflow thanks to its many available integrations
Docparser is a cloud computing software requiring you to download any file or application. Then, you can work on it anywhere, anytime.

It works equally efficiently on scanned images and documents and native PDF files. In addition, its built-in and improved OCR can read texts, data, tables from images, and scanned documents and PDFs.
Docparser is also very flexible when it comes to delivering the output. You can choose the final format for your extracted data or converted document. Thanks to the various web and application integrations, if you do not want your extracted tables in Excel but in another format, you can do so with Docpaser.
Docparser is an automation tool in every sense. Once you upload the files and tell the software which table data is to be extracted and how Docparser remembers it for the similar files uploaded next time and thus reduces your manual work labor.
Docparser caters to both individuals and businesses, although it is best suited for SMEs.
Digitize Documents with Docparser
Easily edit your documents today by extracting your tables from PDFs!

Try Docparser for free. No credit card required. 
Extract Tables from PDF: What Could You Do with the Data from Docparser?
So, you've chosen a parsing application, but what data is best suited for parsing? What could you do with this data?
Send your invoice data directly to your CRM or inventory software.
CRM software (customer relationship management) manages your company's relationships and interactions with customers and potential customers. If you have a sales team or any client services team, chances are you have a CRM (or need one). 
Docparser allows you to send your data directly to your CRM or inventory management system. One example of a CRM is Salesforce.
There are various ways to integrate Salesforce with Docparser. We have several native integration platform partners:
Or, if you or someone on your team knows Apex, you can develop your integration with our API and our Apex Code Snippets.  
Our Salesforce integration allows you to choose the document you want to create with the parsed data. 
Digitize your banking and other records
Do you have a failsafe to protect you and your company from catastrophic failure? What if a meteor strikes your company's file cabinet? Or a sinkhole drags your files into the ground? Far-fetched, but still possible. And if one of these rare events happens, good luck getting the data back. Digitizing documents is a safeguard you can protect your company from failures. 
Digitizing is necessary for redundancy, but digitizing documents makes traditional paper documents machine-readable.
Essential documents are mostly online now. Bank statements, customer invoices, payment history, tend to be online. Why go back to the days of the caveman when you can 
Also, nowadays, bank transactions are online. There's no need to go to the bank to deposit checks if you can simply scan them into your bank's app. So we moved away from printouts of monthly statements and into online statements emailed to a recipient's inbox or easily downloadable from a bank's website. 
Bank statements are designed to be tamper-proof–hard to identify or organize because the file names tend to be a string of nonsensical, random numbers. These bank statements need to be scanned. Once scanned, you need to organize your statements. And that's precisely why it's essential to convert them to Excel. 
Track data in reports, filings, and similar material
According to the co-founder and VP of Engineering at Looker, there's no reason not to track as much data as possible. But, he cuts straight to the point, "if you don't track enough, you won't learn enough."
Data tracking and analysis may not have been at the forefront of your concerns at the beginning of building your business. But monitoring has its benefits. You can find out how and why customers are engaging with your business, how your business is performing, among other things. Data may seem unnecessary now, but it could prove to be significant in the future. Tracking data isn't about the now of your company; it looks to the future.
Tracking data from your business is vital in a few ways:
Helps with money management. You may be spending money on ineffective campaigns. Tracking allocates resources critical to your company's growth. Carelessly managing money can lead to losses. Without the knowledge gained by tracking your efforts, you could be wasting money on ineffective strategies. Tracking builds a foundation for money management.
Process improvement. Tracking gives you insights into effective and ineffective business practices. With these insights, you can eliminate fruitless practices and improve fruitful ones. 
Business growth. Analytics tracking can lead to growth from new leads to a higher sales volume. This is especially important for tracking consumer preferences. Keying into your target audience helps you alter your approaches to align with what they need. 
Extract data from publicly available PDFs for information on products, prices, contacts, and more.
You can use the data you extract from documents to perform competitive analysis. But, more than that, you can also extract data from your past sales to track prices and track effectiveness. 
Take advantage of every tool available to you. 
Extract Tables from PDF: Review, how can Docparser accelerate your business?
Hugh time-savings over manual data entry
No longer do you need to enter data by hand again. Use Docparser instead to focus your time and resources on more important company tasks.
Get current data at your fingertips to support business decisions.
You can use the data extracted from your documents to track and support your future business decisions. Again, this helps you save you and your company decision-making time. 
Accelerate your workflow
Set your zones and permissions, press a button, sit back, relax and enjoy your free time while Docparser does its thing. 
Close sales faster
If you're in a complex sales environment, you no longer need to generate your quotes manually. Instead, Docparser helps you quickly aggregate data to develop your sales quotes and close sales faster. 
Manage inventory better
Have thousands of products but not a way to manage them? IF you receive paper invoices or anything less than a fully automated inventory system, Docparser can aggregate inventory data. Never lose track of your inventory again.
Harness the power of big data
Think big data is just for big businesses? Big data or data-based decision-making is beneficial for small businesses and may be better suited for them. Docparser helps aggregate data sets that can be analyzed computationally to reveal larger trends, patterns, and associations. 
Small businesses are better positioned to benefit from this because they're nimble, whereas large companies have many layers of management and complex systems to overhaul. Big data is scalable, accessible data for a small business. 
If you have any business requirements and think Docparser can help you in any way, please feel free to reach out to us. You can contact us here.
Extract Tables from PDF with Docparser
Easily edit your documents today by extracting your tables from PDFs!

Try Docparser for free. No credit card required.